Aubrey O'Day is still around, and doing whatever it is she does.
The singer/reality star was out on the town at a launch party for Kim Kardashian's Kollection on Wednesday evening in a pink and black striped "dress." Aubrey was seen at another point that same night at a party for the LG Revolution wearing the same thing, and at a Verizon party the following night.
Same outfit. Why argue with a good thing? Or two?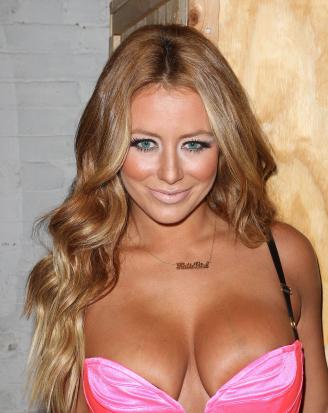 In the mind of Aubrey O'Day, nothing demands major breast exposure like a party for Kim Kardashian, a new cell phone or clothes you can buy at Sears.